The Animal House at Live Oak Boarding Kennels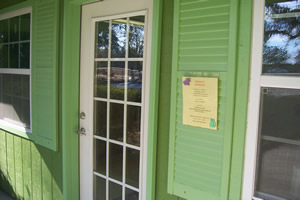 The Animal House at Live Oak takes pride in boarding dogs, cats, rabbits, birds and even chinchillas! We have been in business for many years at our same location, along the street located opposite Lake Mayer near the Sandfly and Isle of Hope areas of Savannah. We are less than one minute from the Truman Expressway, convenient for those situated anywhere from the Historic District to the Landings.
Our large facility is set on a plot covering three acres of largely undeveloped land, and offers a secluded quiet that many city facilities cannot. Our range of services encompass pet boarding, general hygiene procedures like baths and nail trimmings, and a robust daycare service.
Make Us Your Boarding Facility
"... treating your pets as though they were our own"
At the Animal House at Live Oak, we seek to be as accomodating as possible. We offer diets, toys and blankets on premise, but owner items are welcomed, too. If your pet is taking prescriptions, know that your medications can be administered here at no extra cost! We pride ourselves on treating your pets as though they were our own, to give you peace of mind during the boarding process. Our staff are all pet owners, and understand the importance of proper care.
In the event of any emergencies, we are situated no more than five minutes away from three different veterinary care facilities.